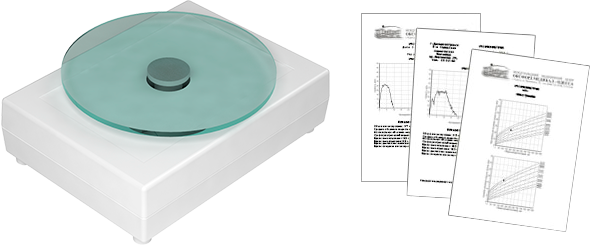 Flow-K is designed to investigate the urodynamics disorders of the lower urinary tract. It is based on the registration of the urine flow rate changes and provides a graphical flow rate recording and parameters calculation. It's a simple and reliable method of the urodynamic functional estimation according to the principles of the evidence-based medicine.
Flow-K is 2-4 times cheaper than analogues at similar characteristics. This is the best proposition for price/quality ratio. We offer our device at first hand. It allows reducing the price and make uroflowmetry is accessible not only to the western health care system, but also to clinics and hospitals all around the world.
Flow-K has a software with a friendly, intuitive interface and a manual, which allows you to study the device very quickly and get it down to work immediately. Printout via ordinary office printer. Nomograms and report templates are available.
No additional cables and drivers for connecting to a computer are needed.
Contains no moving parts. Ensures accuracy and objectivity of measurements.
Flow-K is compact, lightweight and portable, it can be used in any situation, even in the the patients home.
---