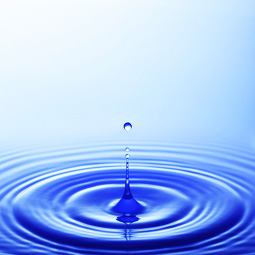 Uroflowmetry is a modern method of the lower urinary tract urodynamic disturbance investigations based on the graphic recording of urine stream characteristics. Uroflowmetry advantages are accessibility, physiology, noninvasivity and absence of contraindications.
Uroflowmetry is a screening and, at the same time, a highly informative method of investigation. It allows revealing patients bladder obstruction with chronic prostatitis, benign prostatic hyperplasia, prostate cancer, congenital strictures and urethral valves, bladder neck sclerosis, etc. Uroflowmetry is used for patients with various forms of urinary incontinence, urination disorders. Whereas the functional disorders which usually occur before expressed morphological changes, urodynamic screening study of lower urinary tract is the urinary disease system method of early diagnosis. Carrying out of uroflowmetry provides the realization principles based on conclusive medicine, giving the objective monitoring for the therapy effectiveness at lower urinary tract urodynamic disorders.
Up to 73 % of subspecialists and up to 46% of general ones determine urinary flow rate during the initial examination or consultation with the help of uroflowmeter (Duggan et al., Int. Urogynecol. J., 2003, 14, 282).
Uroflowmetry is included in the investigation list recommended by Urology European Association at some urological diseases for the following nosology:
BPH (+ optional cystometry);
Prostatitis;
Bladder diverticulum;
Enuresis (+ cystometry);
Spontaneous urinary incontinence (+ obligatory cystometry);
Stress incontinence (+ cystometry);
Bladder neuromuscular dysfunction (+ cystometry if necessary);
Bladder neck obstruction;
Post-traumatic urethral stricture.
While testing of uroflow clinical diagnostic value it was shown that this method gives 50-100 % sensitivity and more than 70 % specificity (Costantini et al., Neurourol. Urodyn., 2003 , 22, 569). The significance of this research for urologist can be compared with the significance of ECG for cardiologist.
Today Flow-K Uroflowmeter developed by us makes uroflowmetry available for clinics and patients due to the low cost, high accuracy and easy usage.